Inspired by the love of food
a hidden gem in the Maylands Peninsula in Western Australia
CREATIVITY & PASSION DESTINATION
Understanding where, what and why food exists and all the different principles means we are always wanting to learn and showcase what we do. Our passion and love is all about the smile on your face and that feeling of being happy and content.
Eat SMILE love & enjoy together
Every plate is an extension of who we are and we want to show you all the love we have for the best fresh produce and in season food today.
Our food is focused on first sourcing the best produce that is in season. This ensures that our preparation is of the highest quality and efficiency, where every single condiment and item has a point of focus and function at Noggos. We want this to flow to the end product that will be served in-front of you.
Our commitment to good food is ensuring that our products are adding depth and dimension to the plate. Time is of the esscence and patience is a virtue that you will see with the techniques we use in creating and plating our dishes to ensure you will not forget your experience at dining at Noggos.
From the start to end of the entire process from sourcing our produce to serving your coffee, we value every single part and want to ensure that every process has as little wastage as possible and that you are truly having a remarkable experience.
We value human interaction and even with our take away menu we want our patrons to come in or order over the phone and come and meet the team, meet who cooks, plates and serves your food. Human emotion is the best showcase of any working environment that really gives you the best feeling and trust in what ever you are putting in your belly.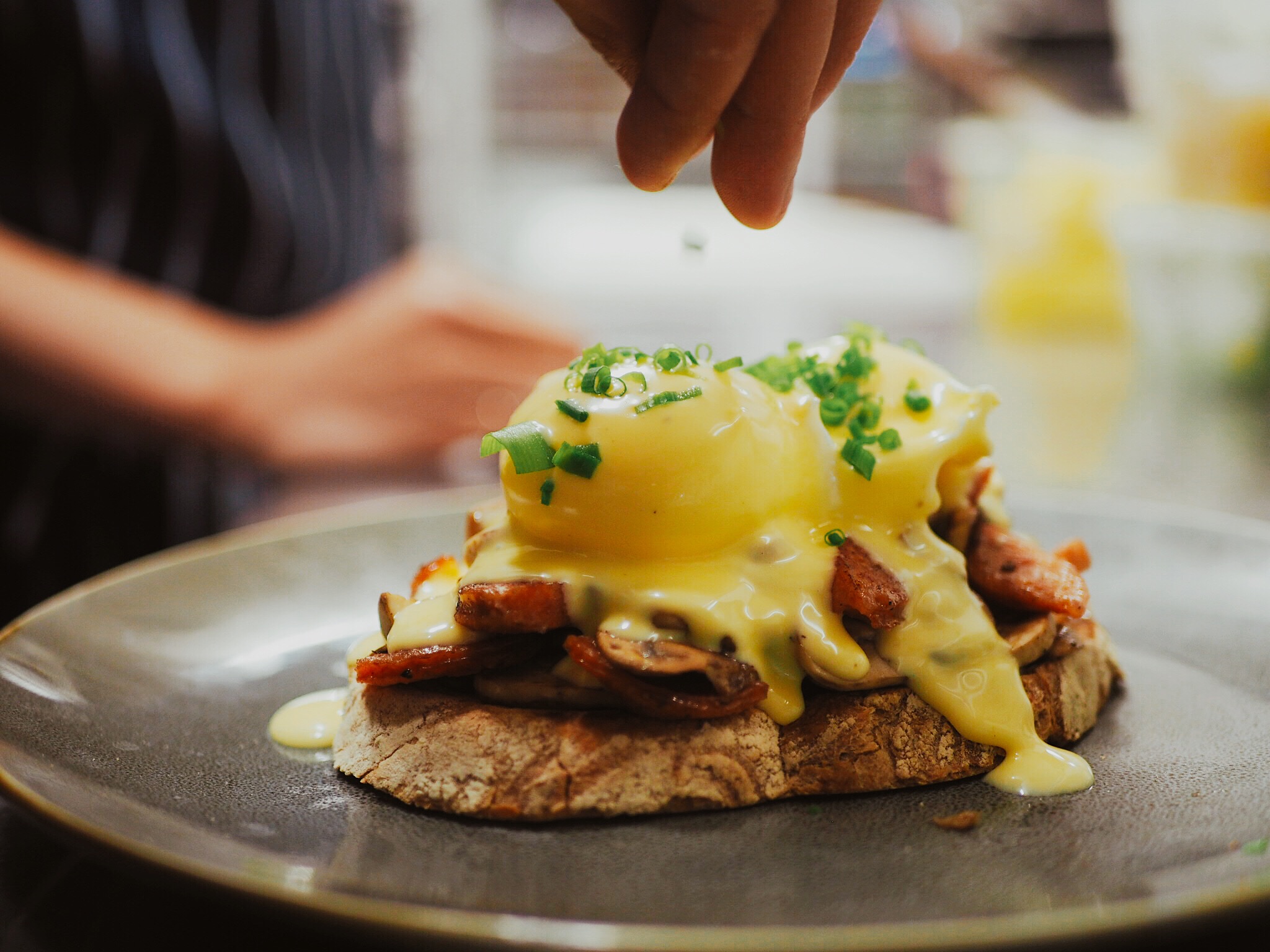 Huey Truong
CHEF DE CUISINE
Food is life and food is meant to be enjoyed by all. I believe that to serve great food that is creative and unique you must first learn the principles of any cuisine first and then you can add your own style and flare. I want to teach and educate my philisophy in an honest environment and I want to continue to learn new techniques and style because I want to share this with all.
Emilie Routhier
PASTRY CHEF
Pastry is not just about dessert but can be savory or sweet and it can be enjoyed either in the morning or dinner. We want to showcase that pastries can be healthy and fun and not just a sugar overload. I want to showcase my skill and passion to all my customers so that we not only smile after having something creative but that the smell and that lasting feeling takes you back to good memories.